The Southeast Music and Entertainment Summit (SMES) is the premiere independent music festival in the southeast. SMES was founded in 2001 by James E. Heyward & Tony "Chubbz" Marcus, with the goal of educating attendees about the music industry, exposing independent artist to the marketplace and developing an outlet that will allow independent artists to be successful.
The panelist for the 2008 SMES Music Summit includes individuals from all aspects of the Entertainment Industry. Songwriters, Producers, A&R Executives, Journalists, Lawyers and Radio Host just to name a few of industry insiders who make up this years Southeast Music and Entertainment Summit Panels. Read on to find out exactly who is involved this year following the panel schedule.

---
Panel Session Schedule
Friday September 26, 2008
12:00 PM-1:30 PM

Panel: Indy v. Major Part 1: How Do I Get a Record Deal?
-The A&R -what do they do?
-Single & 360 deals defined
-The role of management

2:00 PM-3:30 PM

Panel: The New Digital Industry
-How to make money online.
-Digital distribution
-Online Marketing
-Mobile devices, MP3, Ring Tones
Saturday September 27, 2008
10:00 AM-11:30 AM

Panel: Indy v Major Pt.II: How Do I Start My Indy Label?
-What is an independent label?
-Independent Distribution
-How to market and publicize an independent label or act.

12:00 PM-1:30 PM

Panel: Secrets of Publishing Revealed.
-What is publishing?
-How are royalties collected?
-ASCAP, BMI and SESAC: What do they do?

2:00 PM-3:30 PM

Panel: The Future of Radio, the DJ and Mix tapes
-DJs support and the local artist
-Corporate radio programming
-The influence of broadcast vs. satellite vs. internet radio
In This Issue

Troy Mcnish,
JaWar,
DJ Chuck T,
Apex "The Ringtone Guru"
Shanik "Neek" Mincie,
Lenny "S" Santiago,
Shaheem Reid,
ANGELA M. ROGERS, ESQ.
Charlamange The God,
DJ B-Lord,
Cappriccieo M. Scates,
B. Paiz
Serge Durand
Roslynn Cobarrubias
Corey "CL" Llewellyn,
No I.D.
John "J-DOGG" Shaw,
DONALD "DON" CANNON,
Cristyle,
Christal Jordan, Randy Roper, Shadeed Elazer and Ron "Tricky Montgomery




















---

Troy Mcnish,
Video Director
Filmmaker Troy McNish has been engaged in the independent film arena for over ten years. Though he admits a large part of that time has been used studying the craft of directing, and producing independent films, he is ready to debut to the world his cinematic vision. Born and raised in Neptune New Jersey, he quickly left upon finishing High School to study film theory in Detroit, then eventually Raleigh NC where he currently resides. While in college in Raleigh NC he would work as a production assistant...Click Troy's Picture to read more!

---

JaWar,
Motivational Speaker, Author and Business Consultant
JaWar, Chief Visionary Officer of Music Therapy 101 (MT 101) since 1998, has given informative seminars in and around the Atlanta, Washington D.C., Los Angeles, New Orleans, Florida, North Carolina, South Carolina, Alabama and many others. He created the workshop to identify and share vital information in a step-by-step process necessary for success and ultimate longevity in the music business with aspiring artists and those willing to be involved in the music industry. MT 101 shows the attendee how...Click JaWar's picture to read more!

---

DJ Chuck T,
DJ, Entrepreneur, Writer, and Media Personality
He has proclaimed himself the "Carolina King" and the "Lord and Savior of Southern Mixtapes." His avid self-promotion tactics and brash statements have been known to ruffle a few feathers. Yes, DJ Chuck T holds himself in very high regards, and has no problem proclaiming his opinion to the world. But what's more important is that every word he says of himself is supported by his hard work and the respect of those whose lives and careers he's touched and influenced...Click DJ Chuck T's picture to read more!

---

Apex "The Ringtone Guru"
The Ringtone Guru, Thumbplay.com
Apex started his career in the music business at St. John's University. Running his own radio show he connected with some of the most well known Independent artists in the country and featured them on different segments of his show. He soon decided to run his own freelance marketing company that catered to the independent community. Through his duration of college he interned at places like...Click Apex's picture to read more!

---

Shanik "Neek" Mincie,
WHXT-Hot 103.9 FM, Music and Mixshow Director
You may know her as Neek During The Day, but She can also transform to Neek @ Nite "So Get to know her alright" is her motto! Just from the name alone let's you know that she can adapt to any environment like a chameleon. As you read on you will get to know the mystic about Neek. Click Neek's picture to read more!
---

Lenny "S" Santiago,
VP of A&R at Def Jam
It would take a few years before Lenny would see his premonitions come to pass, but there was never any doubt that he would work one Brooklyn's finest MCs. His industry career began in the early 90's doing street promotions for Bad Boy Records and its roster of fresh new talent. After a couple years of putting up posters, handing out fliers and... Click Lenny's picture to read more!

---

Shaheem Reid,
MTV Journalist, Mixtape Mondays
Since 2001 Shaheem Reid has been a integral part of the MTV News Team, standing out as one of the most respected and informative voices in hip-hop journalism. Holding down the position of Hip-Hop Editor, Shaheem has produced several MTV News shoots, but is best known for the exclusive news stories he's written...Click Shaheem's picture to read more!

---

ANGELA M. ROGERS, ESQ.
Lawyer, McMillan & Rogers Law Firm
Angela M. Rogers is the managing partner of the full service entertainment law firm McMillan & Rogers P.C. In 2002, she graduated from Hampton University with a Bachelor of Science degree in Marketing. She then attended University of Baltimore School of Law, where she was a member of both the Black Law Students Association and the Entertainment Arts & Sports Law Association. Click Angela's picture to read more!

---

Charlamange The God,
Co-host - Wendy Williams Show & CEO of Stupid Dope Moves
Little is known of Charlamagne's past other than the fact he was raised on a dirtroad in Moncks Corner SC. Rumor has it that he's not even from this planet, but is an alien living amongst us sent here to piss the world off. It's pointless to try to figure him out or ask him questions about his past because virtually every answer leads to new questions. Charlamange Just release his 1st compilation album "South Crack" in stores now..

---

DJ B-Lord,
DJ E93 Jams, Savannah GA/HOT 103.9, Columbia SC/WYNN 106.3, Florence SC
Without any exaggeration, DJ B-LORD is without a doubt, one of the most recognizable, popular and credible DJ's in the South. From rockin' on the radio seven days a week, (E93 Jams/Savannah GA,HOT 103.9/Columbia SC, and WYNN 106.3 in Florence SC) to doing club gigs 4-5 nights a week nationwide and as far out as Germany, to droppin' award winning mix CD's to keep the streets buzzin', B-LORD is fast becoming one of the country's top DJ's. Click B-Lord's picture to read more!

---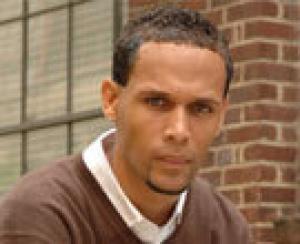 Cappriccieo M. Scates,
Associate Director of Writer/Publisher Relations for SESAC
Cappriccieo M. Scates is Associate Director of Writer/Publisher Relations for SESAC. Prior to joining SESAC, he was Director of Operations for PM Music Group where he represented songwriters whose credits included: Michael Jackson and Beyonce. He is also former Director of... Click Cappriccieo's picture to read more!

---

B. Paiz
Program Director of Clear Channel WXBT-FM 100.1
B.Paiz graduated from East Carolina University with a BS in Communications and Marketing, and was host of the hip hop show at college radio WZMB-FM. Have worked in Charlotte at WPEG, Augusta at WPRW (APD/MD) Wilmington,NC at WMNX(APD/MD), Macon at WLZN and Clear Channel WIBB/WRBV(Director of Urban Programming)... Click B.'s picture to read more!

---

Serge Durand
Creative Director of A&R Dieniahmar/EMI Music Publishing
Serge Durand is an A&R/Publisher /Manager from Jamaica , Queens. Although an All-City basketball player, Serge's first love has always been music. As a student at Clark Atlanta University, he met rapper turned pastor Ma$e. They became the best of friends during Ma$e's hiatus from the music industry as he pursued...Click Serge's picture to read more!

---

Roslynn Cobarrubias
Head of Urban Marketing - MySpace.com
Roslynn Cobarrubias aka DJ Roslynn, has been a mover and shaker in the music industry since her humble beginnings as a lunch time DJ at Shelyn Elementary School. As former host and producer of the ground breaking "Third Floor Radio" - she showcased positive indie hip hop, soul and reggae from the three levels of past, present and future onair and at live events she promoted/dj'd at. Click on Roslynn's picture to read more!

---

Corey "CL" Llewellyn,
Digiwaxx Media Founder/President/CEO
Corey "CL" Llewellyn is a seasoned music magnate with more than a dozen years experience as a leader in promotion and marketing within the music industry. Corey's love for music and entrepreneurial creativity have generated some of today's most innovative business creations that have worked to preserve and honor hip-hop's core elements and incorporate today's ever evolving technology into the fold. Click Corey's picture to read more!

---

No I.D.
Producer (Kanye, Usher, Jay Z, Common, Bow Wow)
No I.D., is a hip hop and R&B record producer, best known for his early work with Chicago rapper, and life long friend, Common. No I.D. also introduced Kanye West to hip hop production, inviting him to his sessions with Common when West was only beginning. He also introduced Kanye to a long time friend named Kyambo "Hip Hop" Joshua, who was A&R for Roc-a-fella Records who eventually... Click No ID's picture to read more!

---

John "J-DOGG" Shaw,

Select-o-Hits Distribution Promotions


John "J-DOGG" Shaw graduated from Memphis State University in 1992 with a degree in music education. He has been a clinician, promoter, hip-hop journalist, producer and jazz musician. His articles have appeared in Murder Dog, Rap Pages, Grooveline, Street Masters and Down Magazine. Click John's picture to read more!




---

DONALD "DON" CANNON,
Producer (Young Jeezy, Outkast, 50 cent Lil Wayne)
At the age of five, Donald Cannon began his musical career with his first a set of turntables, a mixer and a karaoke machine, which would explain his Zen-like knowledge of music.. By the time he left his native Philadelphia to attend Clark Atlanta University, Cannon's talent had been sharpened and his understanding of his audience, rapidly solidified his position as one of the Philly's hottest young DJs. Click Donald's picture to read more!

---

Cristyle,
Songwriter (Mariah Carey, Janet Jackson, Beyonce)
She's "the ink" behind names synonymous with chart-topping singles, trend-setting anthems and multi-platinum sales. 2007 made her one of the most sought after songwriters on the radar and 2008 promises to make her one of the most celebrated. In barely two years she scored placements with newbies Keke Palmer, Tiffany Evans, and Teyanna Taylor, international...Click Cristyle's picture to read more!

---
Christal Jordan, Randy Roper, Shadeed Elazer and Ron "Tricky Montgomery
Christal Jordan-Mims
Award-Winning Author, Journalist and Media Trainer
President of Enchanted PR

Christal Jordan-Mims is an award-winning author, journalist and media trainer as well as the President of Enchanted PR. Enchanted PR is one of the leading entertainment PR boutiques in the southeast specializing in music, entertainment, and art. Since establishing Enchanted PR in Atlanta over 4 years ago, Christal has had the opportunity to work with some of the biggest artists in the business. Currently she manages her own clientele roster and is contracted as a media trainer to work with artists as they begin their journey towards stardom. Christal's debut novel Under the Cherry Moon hit bookstores in January of 2006 and garnered a nomination for Cush City's best new author and was chosen as a Black Expression book club pick by over 10,000 bookclubs across the country.
In the summer of 2007, Christal was named one of Atlanta's "On the Cusp" entrepreneurs and was nominated for an SEA award for Best Music Industry Executive. Christal also received an award for her outstanding achievements in PR in regards to sponsorships and media placements from Taylord Entertainment. In the fall of 2007 the former talk show host returned to her roots and added radio host to her list of titles and she will join SlamJamz VP Mecca "Janol" Holmes for the newly added "Real Talk with Mecca and CC" in January of 2008 on AM 1380.
Christal has over 13 years experience in Public/Media Relations and earned a Bachelor of Arts in Organizational Communication with a minor in Public Relations and Literature from the University of Oklahoma. Christal is also the founder of a t-shirt line entitled Caramelized that celebrates the legacy of strength, beauty and grace in women of color.
---
Randy Roper
Writer/Editor Ozone Magazine

Randy Roper, has played an important role in Carolina music. In 2002, Roper began his career as a hip-hop journalist as a staff writer for Urban Pages Magazine, an independent entertainment magazine, which featured local and independent artists in Charleston, South Carolina. In 2004, upon his graduation from the University of South Carolina, Roper became Editor-In-Chief of Urban Pages, helping the magazine expand it's coverage to independent artists throughout the Carolinas, as well as major acts across the nation. Roper has written for numerous publications and websites, including AllHipHop.com, Down Magazine, IndieStreet Magazine, the Free Times and HHNLive.com, among others.
In 2007, Roper was named music editor of Ozone Magazine, a national hip-hop publication that spotlights Southern music. Currently, Roper resides in Atlanta, Georgia, and continues his position with Ozone Magazine. In addition to Ozone, he writes a column for social network, StreetCred.com, and maintains his own website, WritersBlockMedia.net, a site that averages over 60,000 visitors per month and serves as a premiere outlet for featuring independent and Carolina artists. His contribution as a writer and editor has given national media attention to numerous artists in the Carolinas and beyond.
---
Shadeed Elazer
Microsoft Certified Technology Specialist


Mr.Shadeed Eleazer, MCTS (aka Mr.Go Digital) possess the rare combination of proven corporate consulting, digital technology background and music industry experience to lead the entertainment industry into the New Digital Information Age.
As the music business adapts to a new digital music model, recording artists, labels, publicists and media formats are all struggling to develop new ways to do business effectively.
He is currently the co-founder and Organizer of the Baltimore Tech Corridor's fastest growing Microsoft technology group which hosts monthly gatherings featuring lectures from technology's brightest minds and rising stars.

Prior to this role, he served as the Vice President of Marketing for the most prominent Microsoft-centric Technology Group in the entire Mid-Atlantic region.

In his role as New Media Architect, he evaluates and tests the latest advances in technology and designs marketing strategies for companies in the corporate and entertainment industries that are seeking to leverage technology to build and strengthen their brand names.
His projects in the music industry include:
Program Director for the World's First Digital A&R Indie Planet Television.
www.theindieplanet.com

VP of Information Technology for Rock and Roll Television RNRTV, which has produced over 198 episodes to date.

Digital Technology Columnist
www.wordofsouth.com
www.illmuzik.com

Radio Personality
Revolt Radio
Prop Joe Radio Show
Illmuzik Radio
Real Talk Radio with Spitts Mcman
---
Ron "Tricky" Montgomery
CEO, TrickyBizness LLC
"Every move you make is important, for most the future is TRICKY"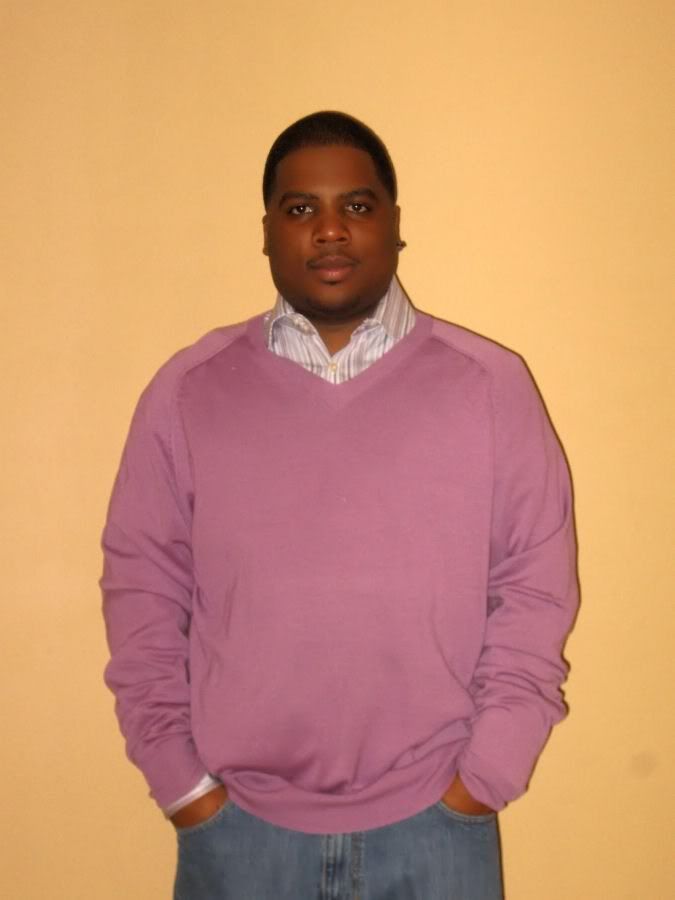 The role of entertainment manager is multi-faceted. Successful managers don several hats serving in numerous capacities simultaneously, all in the name of positioning their clients at the top. Ron "Tricky" Montgomery, CEO of TrickyBizness LLC is one of the most sought after talent managers in music, with an elite roster of the hottest songwriters, producers and artists on the charts.

His twenty year tenure as a manager, promoter and consultant has allowed him to witness the many changes in the music industry especially over the last decade, yet he has managed to stay afloat. Today his reputation, by way of his client's accomplishments, speaks for itself.

"You have to keep moving and trying to make things happen. The powers that be are always watching and if you are always moving toward your goals, the opportunities will come.

Taking one day off in this business can be the equivalent of six months in another business," he explains.

Growing up in Boston, Montgomery was always fascinated with the behind-the-scenes aspect of entertainment. He lists Russell Simmons as an early inspiration along with the time he spent watching Boston's own New Edition become R&B superstars. "I liked watching how things worked backstage. Every piece of the puzzle, no matter how small contributed to an overall movement. I wanted to be the one orchestrating that," he recalls. With dreams of being an entertainment lawyer/sports agent, Montgomery enrolled at Morgan State University after high school. As an undergrad, he seized the opportunity to implement what he'd learned back in Boston and began his own promotions company with a group of friends. Due to Montgomery's creative business sense the company quickly became the go-to promotions company throughout the region.

Once his reputation as a successful concert and party promoter was secure, Montgomery started a record label under the same parent company and began managing hip hop and R&B acts. It didn't take long for the aggressive young manager to snag a deal with Interscope for his R&B act, and begin fielding offers from new clients. "People want to be in business with someone who's going to make sense in the long run and not just the short run. As a manager you have to know what you have and what you can make happen," Montgomery explains. After graduation, Montgomery re-located to Atlanta, GA to enroll in law school and re-structured his management company under the moniker TrickyBizness Entertainment.
Currently Montgomery's roster reads like a who's who on the billboard charts. On behalf of his clientele he has collaborated with industry superstars such as Jermaine Dupri, Dr. Dre, Mariah Carey, Janet Jackson, J Holiday, Beyonce and Dallas Austin, just to name a few. He has also secured deals for his clients with every major record label in existence to date. As a behind the scenes consultant, Montgomery has been instrumental in breaking countless #1 records along with brokering deals for various artists, songwriters and producers outside of his talented roster. In 2008, his forward thinking resulted in his client, Cri$tyle "the ink" being the most heralded songwriter on the charts after securing her first #1 hit, Mariah Carey's "Touch My Body" in less than a year after signing her first publishing deal. It was Montgomery's thorough understanding of strategic relationships, which put the neophyte songwriter in a primed position to become the most talked about songwriter of 2008.
Still Montgomery acknowledges it's often hard for his clients to envision the long-term results that motivate him. "I tell all my clients they have to be willing to walk away from something that seems like the greatest thing in the world at the time. They have to trust my judgment," he comments. Gaining his clients trust is something he doesn't take for granted. "I am constantly educating them on the game. I show them by my actions that I'll knock over a wall for them," he says.
---